Rockers Entertainers
Rockers Entertainers is a boutique events company with a full range of event management services for corporate and private events.
From creative concept to all aspects of event production we are dedicated to creating bespoke, lifestyle, interactive, seamless and sophisticated, Rockers Entertainers to remember.

Rockers Entertainers is a Wellknown event management company in Hyderabad. They are in event management services since last 10 Years. We are specialized in events like Audio Launch, Sangeeth, Corporate, Dance, Fashion Birth Day etc.
Our Mission :
The aim is to build a culture, based on our values of integrity and trust; supported by action with results.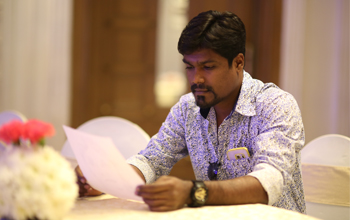 Rockers Entertainers provides a valued combination of creativity and superb organizational skills for events of all sizes. We offer professional and detail-oriented planning services from concept development and design through to event management for a wide range of private and corporate events.